THE WOODLANDS, TX U.S.A. — September 30, 2016— Univar Solutions (formerly Nexeo Solutions, Inc.), a leading global chemicals and plastics distributor, has launched
www.startexchemicals.com
. Retailers and contractors now have convenient online access to explore the wide range of products found in hardware stores and paint supply centers across North America.
Navigation features allow visitors to narrow product searches based on application, geographic location, and VOC compliance. Each page offers large, full-color product images, available packaging sizes, and convenient suggestions for additional or complementary products.

"We've simplified the process for customers to find and select the best product for any stage of their project," Mike Bliss, Director Startex, said. "Paint contractors and customers will now be better equipped when evaluating products for preparation, application, and clean-up." Univar Solutions plans additional product introduction and helpful updates to the website including product demonstration videos and client testimonials.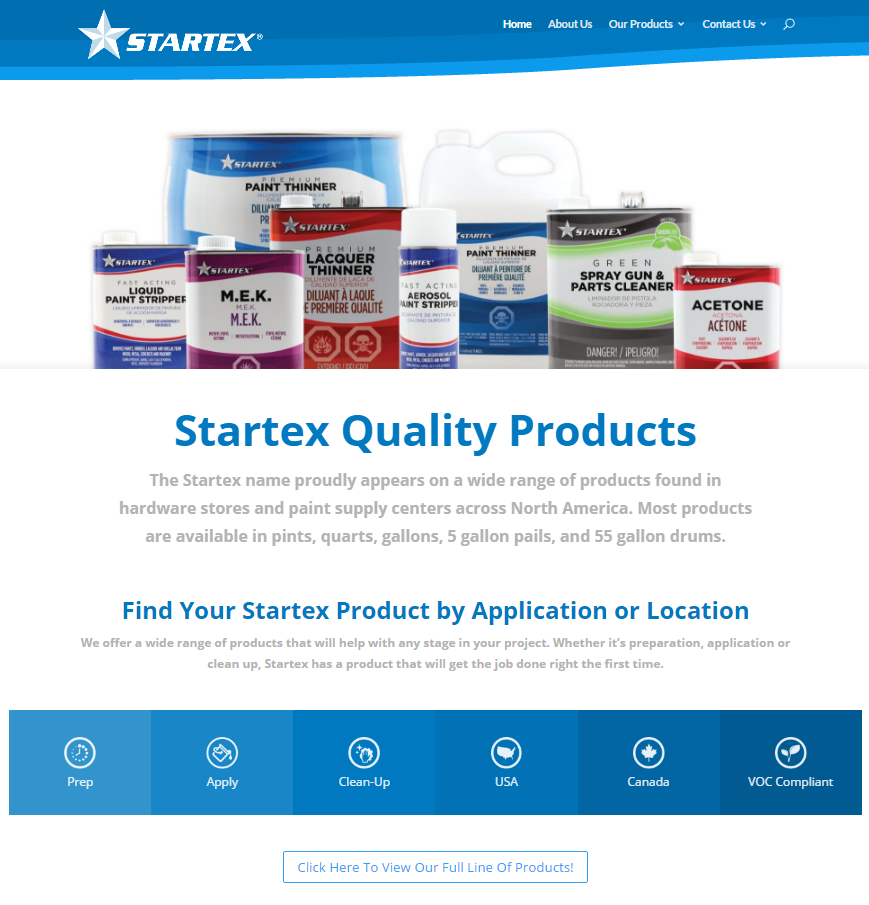 About Startex
Startex Chemicals, founded in 1984 and wholly-owned by ultimate parent company Univar Solutions, Inc., provides a full line of professional grade solvents, thinners and cleaners for every home improvement project. The Texas-based brand offers over 30 products in a variety of sizing options, from 4.5 ounce containers to 55 gallon drums, for retailers and customers. Startex products can be sourced through more than 40 locations across the U.S. and Canada and are found in a variety of hardware, paint and home improvement stores. Learn more at www.startexchemicals.com.
About Univar Solutions
Univar Solutions (NASDAQ: UNVR) is a leading global chemicals and plastics distributor, representing products from world-class producers to a diverse customer base. From product specification to sustainable solutions, the company goes beyond traditional logistics to provide value-added services across many industries, including chemicals manufacturing, oil and gas, coatings, personal care, healthcare, automotive and 3D printing. The company leverages a centralized technology platform to identify efficiencies and create solutions to unlock value for suppliers and customers. Learn more at www.univarsolutions.com
FOR FURTHER INFORMATION PLEASE CONTACT
Media Relations
+1.281.297.0851
Media.Relations@univarsolutions.com

Investor Relations
+1.281.297.0856
Investor.Relations@univarsolutions.com